Hi am new to ios development. Am using swift4 and xcode 11
I kept 4 labels inside scrollview and uiview and then set constraints for them.
I set Top,Leading, dynamic height and Trailing constraints for 4 labels which is inside uiview (which is inside scrollview)but all the labels appear in the top most area which is not visible and overlapping.
when the labels are kept without uiview and scroll view it runs perfectly.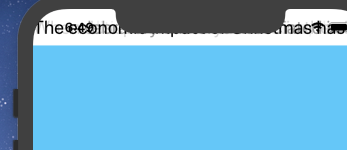 Please help me to resolve this issue