Looking for Core Data beta readers
Hello CWC Coding Crew! (CWCCC)
I'm Chris's BEST friend and he said I could share a beta copy of my "Core Data Mastery in SwiftUI" book here.

Haha, Chris and I have known each other for a long time and I don't have a community of my own anymore. And I wanted to do a small-scale release and get some feedback while creating this book.
So I asked Chris if I could share this with his community and he said yes!
Who am I?
I'm Mark Moeykens and I started a book publishing business a few years ago.
I think most tech books are boring!
So I created visual picturebooks with code samples. Most topics are taught on just a single page.
It's a different way to learn.
And this Core Data book is no different. Lots of pictures and code examples, little words.
Core Data Quick Start
This is a shorter version of the mastery book. I want to make sure the concepts at the beginning make sense to others.
No prior knowledge of Core Data is needed!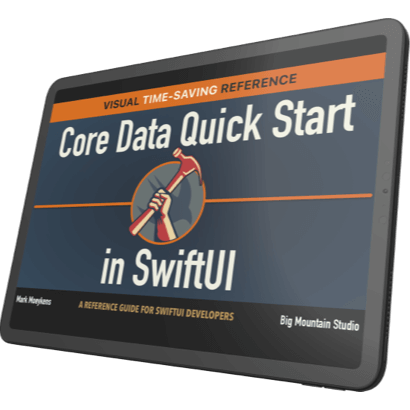 So, are you in?
Awesome!
Note: This is a PRIVATE link. Please do not share it outside this group. Thank you.