Cheers, Pagasi! Well-deserved 2nd badge! Try our Slots challenge next!

Have fun!
You're more awesome, Agus!

Hope you'll keep on having fun. Badge awarded!
Proud to award to you your first badge! Congrats and keep up the great work!

Just finished, there is a lot to learn and love it. I did some customization to share it with my family: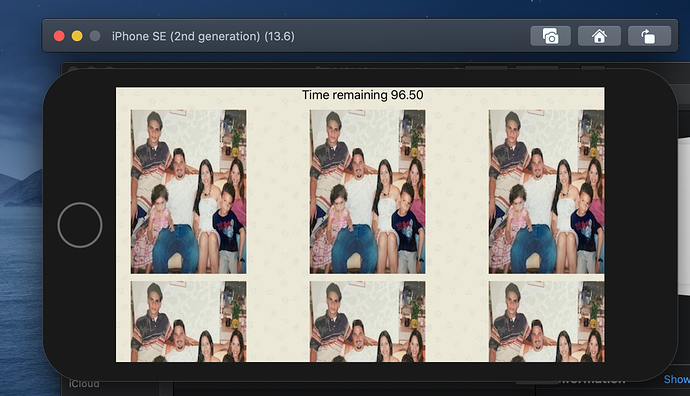 Awh that's so cool! Great idea!
Hi Osvaldo,
I moved your post to this topic since it is part of the 28 Day Challenge. I have also awarded you your badge.
Outstanding, Garrett! You're on a roll… two badges now, right? Keep on going!

Thank you Arthur! Yep two down.

Have been working on the Match app and finally got it done. I continue to learn more and more, but it can be a challenge to keep it in the head.
I made a couple of modifications to the game - mainly stopped the timer when the game was won. It seemed to cause some errors if it continued to run and the user clicked the OK button while it was running.
Also, would like to figure out how to play again without restarting the game!!! It'll happen, I know, but slowly.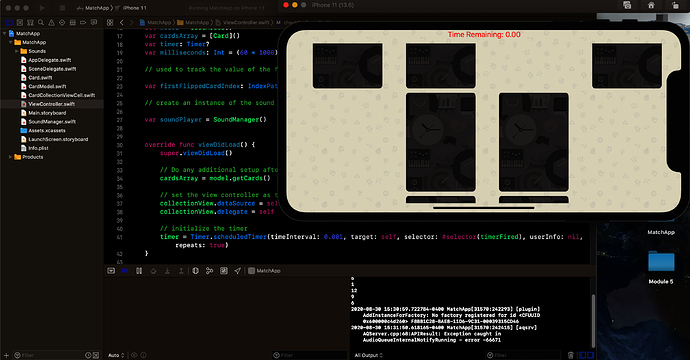 We're very, very proud of you, John! Keep on going. Badge awarded!

Yay, you now have two badges, Danny! Pure awesomeness. Get that third badge, ya?

Hello,
I just finished the match app game. What a great tutorial from Chris. I am loving iOS Development so far and Chris has been a huge help in the process. I've attached my screenshot below to verify.
Thanks,
Bill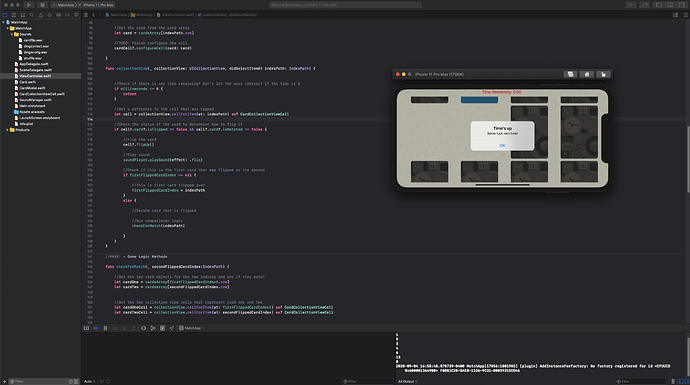 Yaaay! I have completed my 28 Day Challenge. My Match Cards game is running well, thanks to @CodeWithChris and the COCU community…
I am yet to see it live on my hands though, since I have no iPhone yet…but the excitement is endless.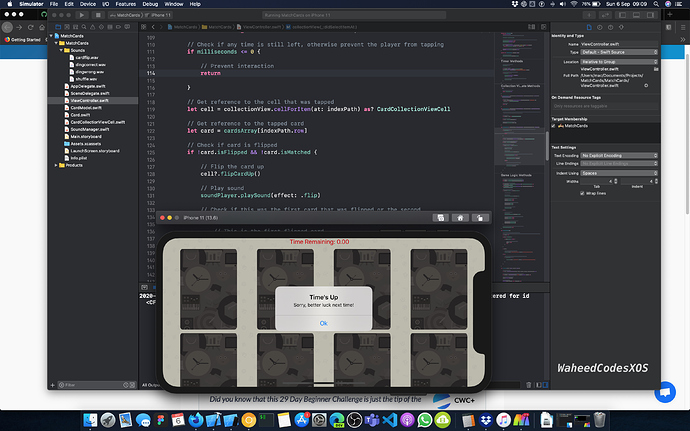 Hi Waheed,
Well done. Nothing like finishing a challenge to boost your morale. Badge awarded.
WELL DONE! You just keep on earning badges! Keep on going.