Hi,
I cannot use "for in loops" in the Viewbuilder, so I need to put it in a function - am I right ?
Is there a possibility to filter (maybe with "where") with a ForEach loop ?
I need to access a specific Element inside an Array (unfortunately the array looks like this → Picture)
I only need the first "Link" of the array. (the array MAP has an array always with "name" and "link", but I only need the first Link.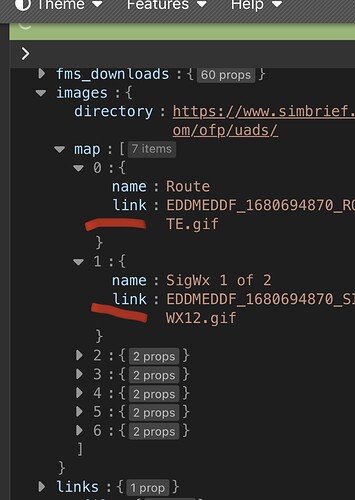 What kind of loop would be the best for that ?
List {
ForEach(model.images.map, id:.name) { r in
VStack{
Text("Name: (r.name)")
Text("Link: (r.link)")
}
}
}