Hi Everyone! I recently watched a CodeWithChris Youtube video where we created a log in screen with Firebase and once the users logged in it would take them to a home page.
This is the video above. I am trying to expand on this home page to link to a navigation controller however it is not working. Based on my research it seems that I need to change the home screen to be the initial controller. I am pretty sure I need to add code here in order for this to work.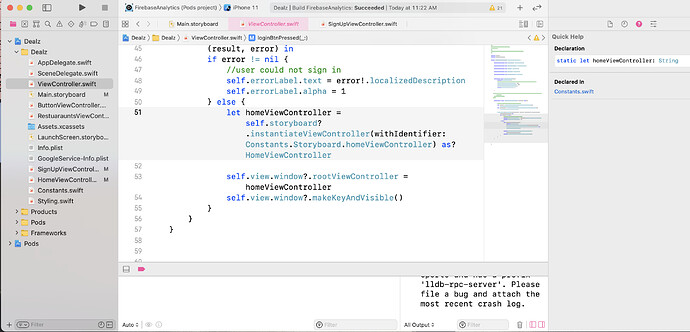 Any suggestions or help would be greatly appreciated!!!