Hello!
Could you check the BookContent view in your solution(Module 4 Final Challenge)? For me it is not working properly.
When I try to switch tab it is crashing. After I try it again the page number starts with 2 and now I can switch one page but when I try to switch to page 3 it crashes again.
See pictures: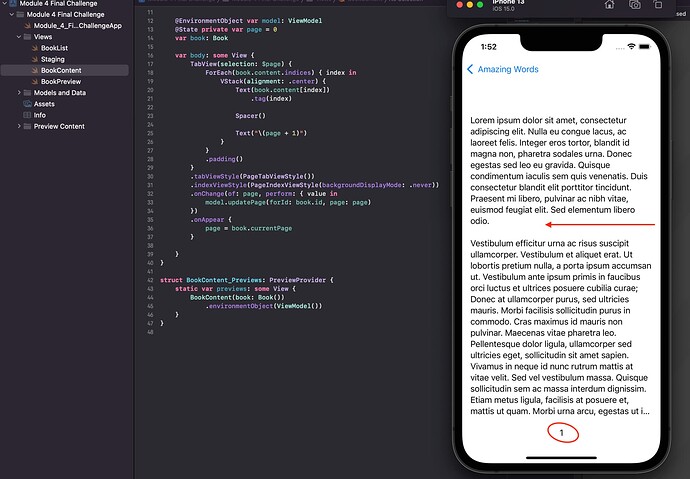 After switch to page 2 it crashes and goes back to Staging view when I click Read Now again I see this: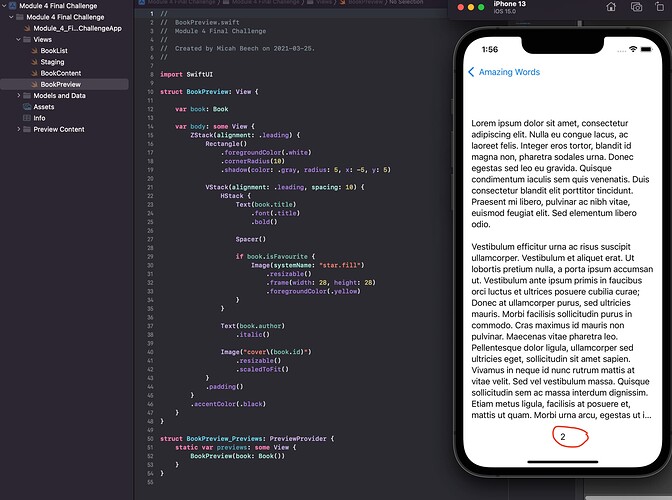 It is still the first page with page 2 index.
Now I can switch to page 2 but not to page 3.
Hint:
In iPad simulators it works. Only iPhone simulators have this bug.
I use Xcode 13.1 and test with iOS 15.0.
Thanks in advance