Hello. I am running XCode 12.5 and have recently finished the Learning App. I am having an issue whenever I launch the program in the simulator. The program launches normally, but once I click into a lesson I receive this error: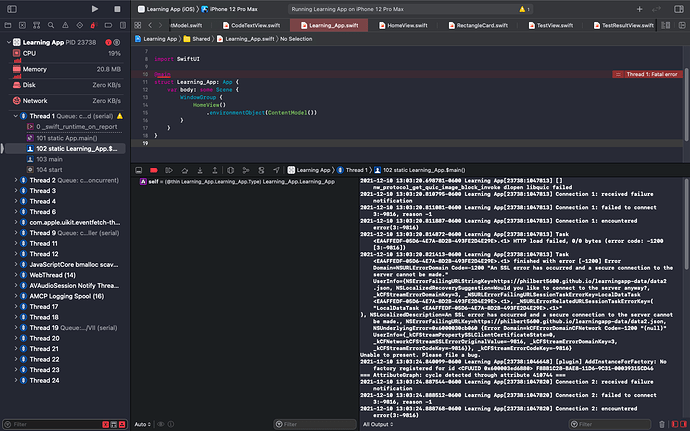 Bizarrely, this error does not occur when I use the preview.
Thanks for any help.