I still have NOT nailed down this lesson… I have two issues…
Issue #1 - I somehow damaged my "Safe area". On the 4th run though on creating the App from Scratch, at 1:06:09 position in the video, you show the save area. In your screen, there is the White area (safe area) that is shown. On MY screen, it looks like this…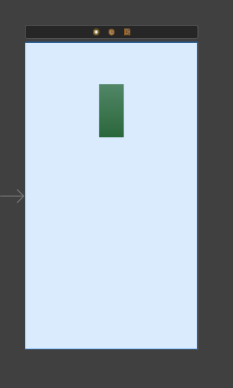 As you can see, this looks quite a bit different then the video. Don't ask how I managed to do this, but attempts at recovering it have failed. I guess I'm resigning my self to create a new project a 5th time, but is there anyway I can recover this without starting a project from scratch?
The other issue is scrolling within the Storyboard area, I finally found it by accident. By right clicking in the Storyboard area, I can pick a zoom factor…
And one more thing… It doesn't seem that this forum is not read that often, at least not read by the experts…
So, I'm starting the project yet again.
John