I just completed Lesson 8 of Building iOS Apps where Chris teaches about IBOutlets and IBAction methods.
In Main.Storyboard the storyboard looks as it should (i.e. everything is located when it should be and is visible.)
When I run the simulator I get a white screen (i.e. none of the storyboard's views appear at all) and the following code appears: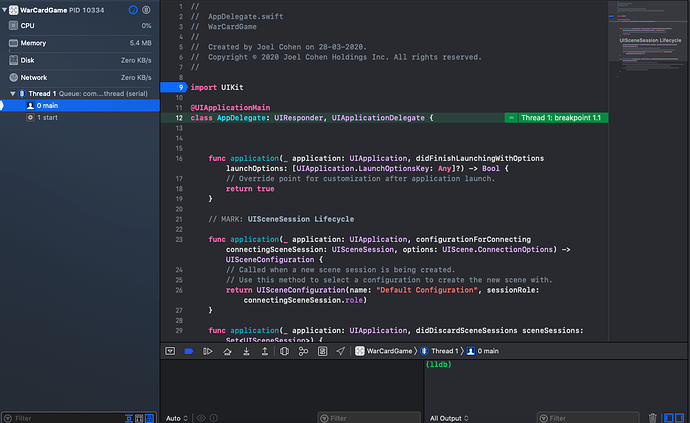 It appears as though it is balking / complaining about Line 12.
I would appreciate help fixing / resolving this as I am "stuck" until I can get this fixed.
Thanks in advance!