Hello, I have a HStack with 2 buttons that changes image upon click. The first button does not change on clicking until I click the other button, the second button updates correctly. The difference between the 2 buttons is that the first one's action depends on the variable 'museum.favorite', which is a variable of the class Museum. The second one updates depending on the variable b's value, which is a state variable declared in the same view.
I have been stuck on this for the past few days and would really appreciate if any one knows the reason behind & a way around this. The reason I want the button to update depending on the value of 'museum.favorite' is because I found that if I update according to a state variable declared in the same view (passing the variable as a parameter does not work either), then the image changes back to the default one ("heart" instead of "heart.fill") soon after I change to another view.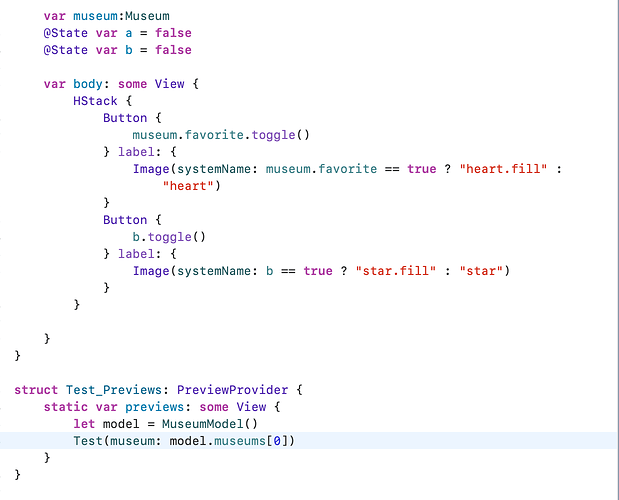 Thank you so much for reading this post!