I'm currently attempting the Lesson 13 Challenge (Bonus Challenge) in the 14 Day Beginner Challenge, yet this is the problem that I encounter: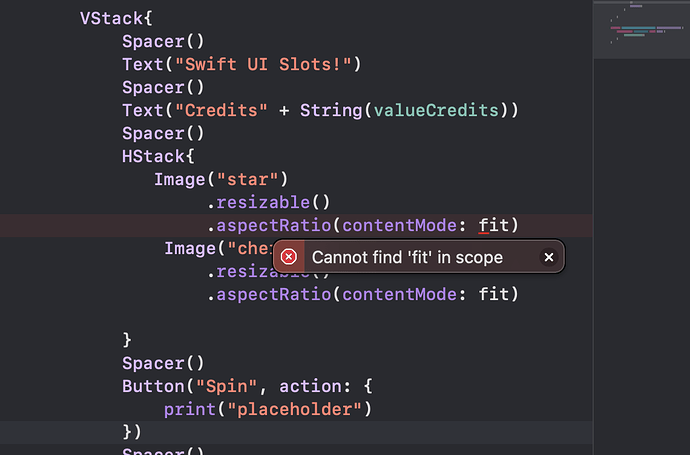 when I type " .aspectRatio(contentMode: fit)", it says "cannot find 'fit' in scope". This only shows up for this particular line, all other lines seem to be working fine.
Thanks for any help in advance!