Hi guys! Im doing the chat app course and am absolutely loving it!
However, im currently on M2L5 and cant get past this error while setting up the firebase project. I tried uninstalling and reinstalling with no luck.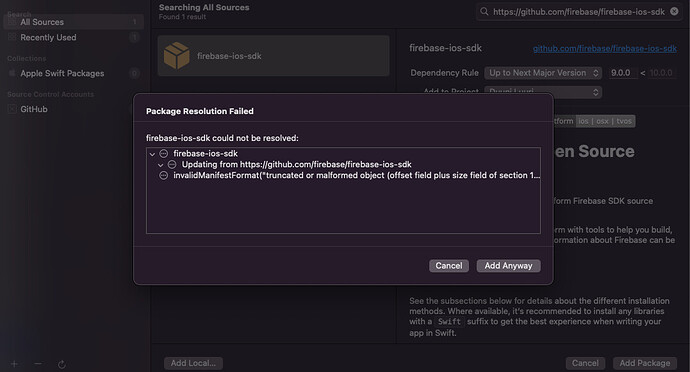 Are you perhaps familiar with this error message whilst downloading the firebase package?