Day 1 & 2
The first days were spent planning out my app and making mocks in Figma. The export for the images didn't render properly in some cases (mainly the drink type menu), but it should give an idea of what I'm going for.
I did plan out some onboarding screens, but I'm not entirely sure what I want them look to like.
There are some things like Apple Health support, adding custom drink types, and a selectable accent color I'd like to add, but I'm not entirely sure what type of time I'll have since college started for me last week.
I believe what I mocked up here should be doable at the very least.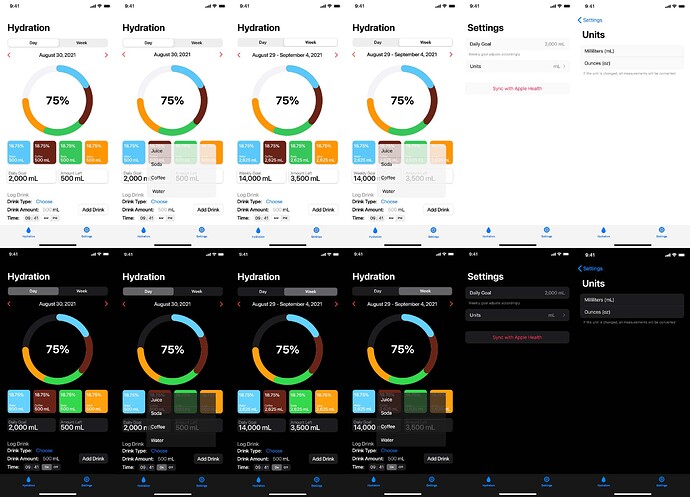 Tomorrow, on Labor Day, (since I don't have any plans) I'll probably start coding this all in.