I'm trying to CocoaPods installed so I can use FireBase in my app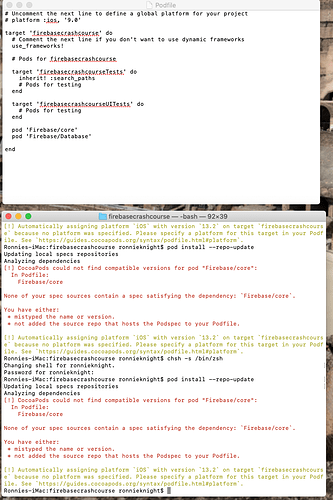 The top window is my pod file (it seems to have an extra "end" statement compared to the one in Chris' video).
The bottom window is my terminal with the error messages (I don't even know what they mean).
Sadly, I don't know enough about what I'm doing to have a productive Google search and the other CocoaPod threads didn't seem to address my issue.
Any suggestions?