Hello! So, for the past week I've watched about 7 different tutorials on connecting a database to an XCode project, and all without success. I believe the code itself isn't wrong, as no errors show up, and the code is often double-checked with what the author has on Github. I suspect the issues is arising from connecting the actual database to my XCode project. In previous videos, Firebase SDKs were installed directly through XCode, I would click "Add Packages", copy-past this link, and then install the required SDKs. In Chris's tutorial, he uses cocapods. After following his steps with caution, no SDK's are actually imported within by Pod file: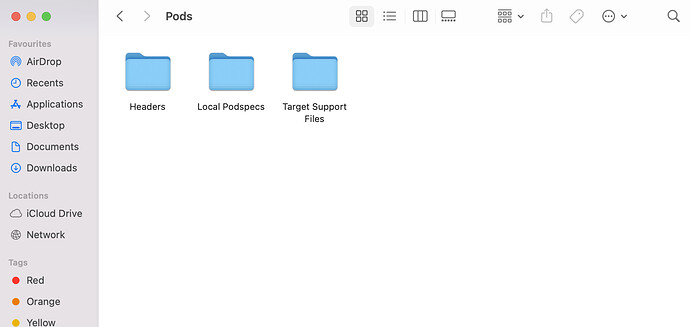 . All those folders are empty. Has anyone had a similar error? I have an M2 Chip, so I don't think the chip is the issue. I've also tried to follow the different steps stated
here
. Could someone please guide me or suggest a different way to approach this?