Hello everyone, I'm trying to attach the recipe list app to a Firebase Firestore database.
Everything works fine including my function to add the recipe data to the database.
But when I try to retrieve the documents from the database and try to convert them into objects of my
Recipe structure it isn't working(I use my getData() method for this). I think this is because the
.getDocuments completion handler isn't executed but I'm not sure.
Why isn't my function working?
Here is my code.
This is my Recipe structure: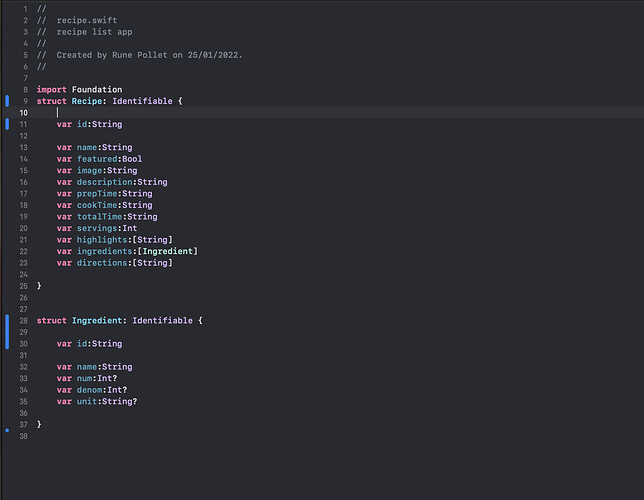 This is my getData() function: