Hi everyone,
My code was running well yesterday, but when I ran it this morning I got the error:
Thread 1: Fatal error: Unexpectedly found nil while implicitly unwrapping an Optional value
I have had this error before in the Advert class and was able to solve it by unwrapping the titleText. descriptionText and imagePath as shown (class on the right), but now when I run the app, I get the error at line 29 of AddListingTableViewCell class.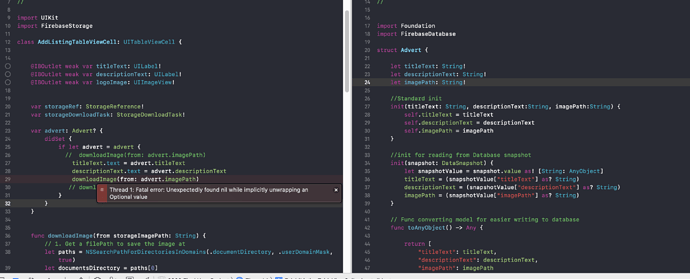 What would be the best way to solve this?
Any help would be great!