I am quite new to programming and currently trying the Firebase Authentication Tutorial 2020 - Custom iOS Login Page (Swift).
I have tried it a few times now and rebuilt the app as well, but I keep getting the same error.
absl/numeric/int128_have_intrinsic.inc' file not found
It looks like it is a problem with the FirebaseFirestore app. Does anyone know how I can fix this? I have imported Firebase in the AppDelegate and my podfile is similar to the one in the tutorial.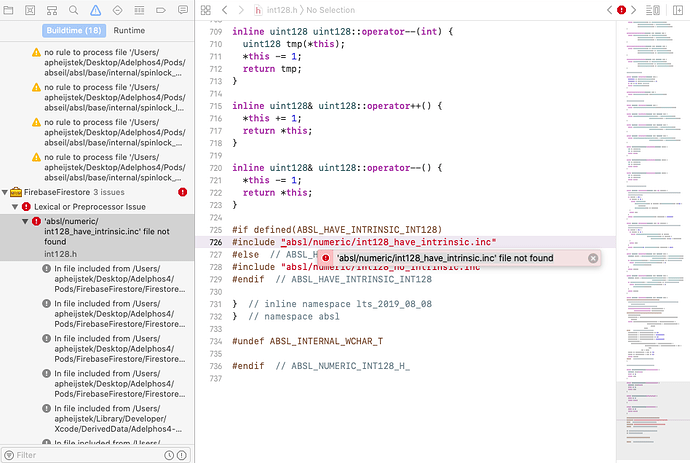 (I hope this is enough background information to solve the problem, if not, I am happy to give more needed information.