Good day,
I have been searching for a similar issue regarding the firebase authentication tutorial for iOS 2020.

The issue I am having is about the text field that goes out of bound of the vertical/horizontal stack view during runtime.
Here are the screenshots of the simulator: this is referring to the login and signup page of the tutorial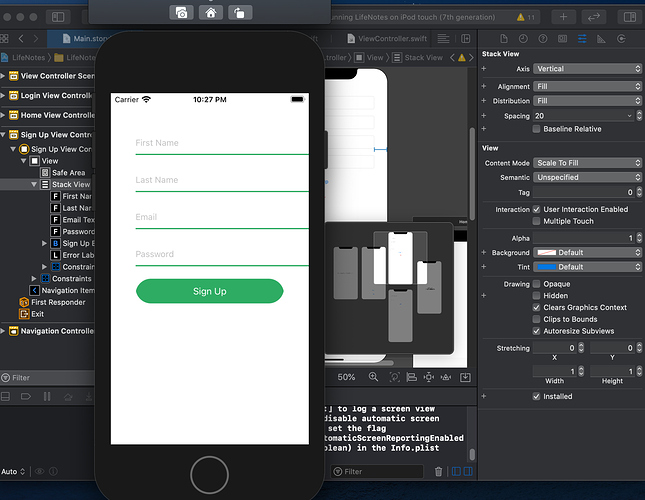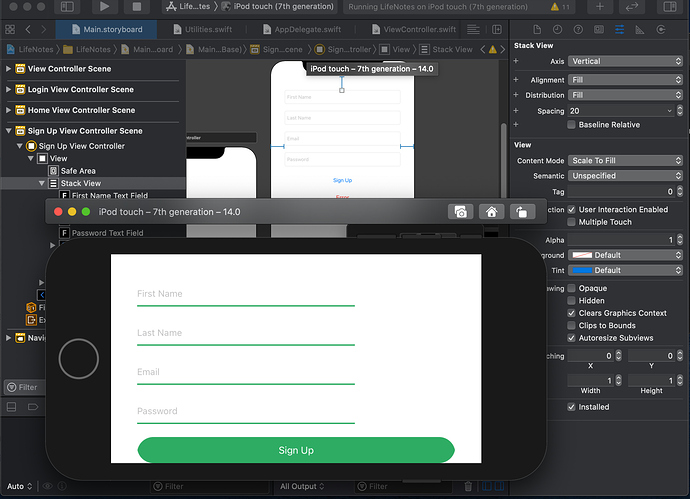 Here is the result for the login page: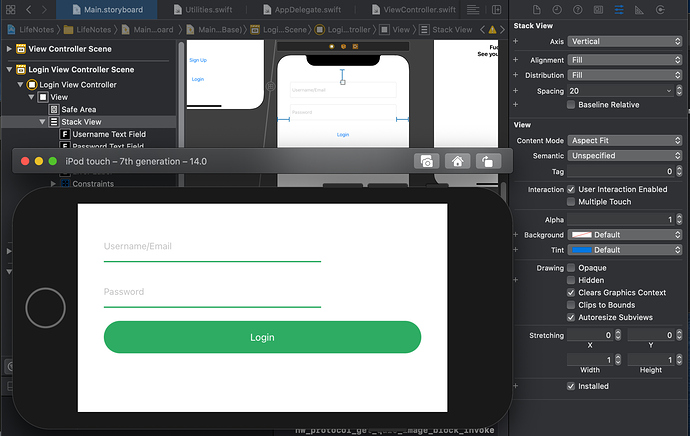 As you can see, the problem I am having is the text field are going out of bound from the safe area and it is not scaling to the width of the button during landscape and portrait mode.
I have tried adjusting the view content mode from scale to fit and aspect fit and it still the same issue. If you can help me on this issue that would be a great blessing.
Thank you