I wanted to, for practice add a data call to the recipe module.
The one from GitHub Pages. But I cannot get it to work.
My issue is line 57 I think…In the module where he teaches this,
he does not use a separate file so he just calls it from there. I am using
MVVM practice, so any help would be great!
Network Code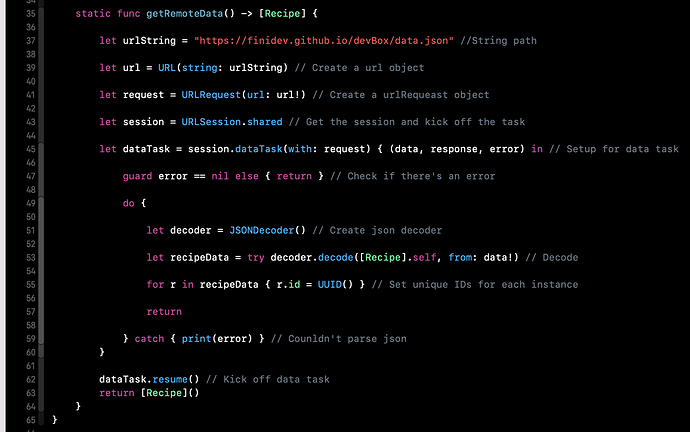 ViewModel Code (to call func)