How do I change the data model of View A from View B? For instance, I have an App that uses multiple views.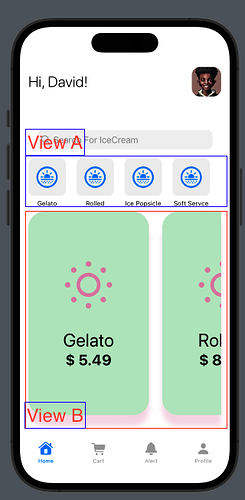 I have a ForEach list of Buttons representing different types of Ice Cream and would like to use these buttons to change View B (model data).
What kind of tool should I look into trying?