Hello,
At time stamp 11:19, Chris tests his code to make sure all of his initial setup is OK. At 11:32, he gets the confirmation message in the console "articles came back"
I've checked my code against Chris' several times, and I cannot figure out what is wrong. My code seems to be the same as Chris'.
Problems in ViewController.swift: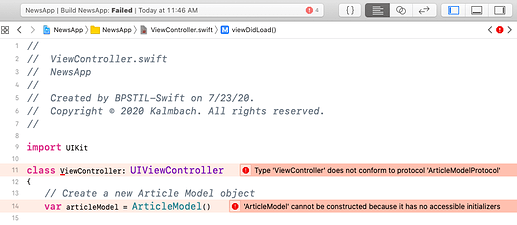 Problems in ArticleModel.swift:


Is there some difference between Xcode 9 and Xcode 10 that could be causing this?
Thank you for any help