I have an app that retrieves data from a database multiple times.
The more data there is in the database, the longer it takes for my app to load once the user initially logs in and goes to different screens.
I'm thinking I need to make the methods that get data from the database asynchronous, but I'm having a hard time understanding how to do it.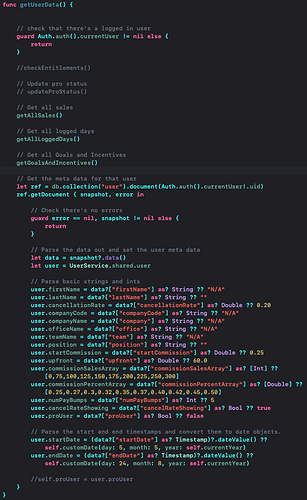 Here is an example. I have a getUserData method that calls other methods that access my firebase database.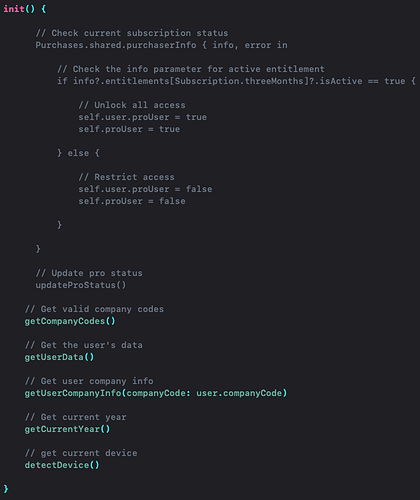 I also have this init method in my View Model that calls methods that access the same database, like getCompanyCodes and getUserData.
I want the UI to be smooth and not freeze as the user moves between screens and logs in.