Hi everyone,
I have created a table view View Controller with an 'Add' button that allows users to add to the table view. When I set this view controller as the initial view controller, there are no issues, but when I set the login/signup screen as the initial view controller (which will be the case), the navbar on the table view VC doesn't show.
Is there a reason for this?
I currently move between the login screen to the table view controller programmatically - could this be the issue?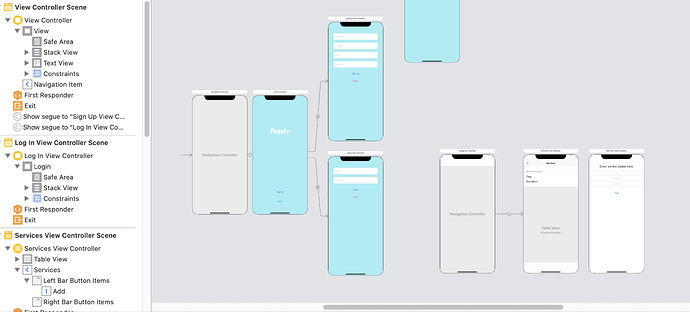 Any help would be great.
Thanks,
Rebekah