Hey guys, I'm in the process of publishing my iOS and macOS app.
I'm not sure what they mean by
your iOS app will no longer be available to Mac users.
does it mean if I publish the macOS version, the iOS version can't be used? I'm not sure.
Any ideas?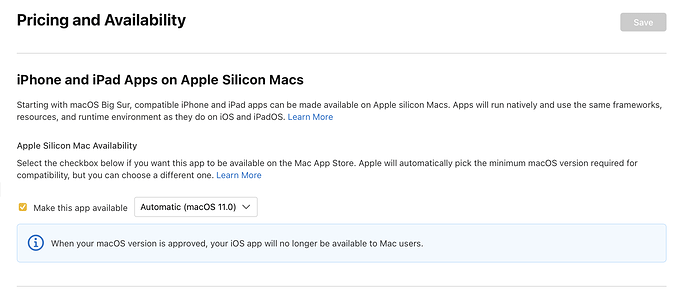 Thanks in advance.