Hello,
I recently created a new xcode project and my simulators have all disappeared.
It is there if I open up an old project, but the entire list is not appearing on my current project.
Most of the advice I got online were to add the simulators or open the device window but I don't have the add simulators button and my device and simulators window is blank even though I am selecting a simulator.
I am using code version 12.4 on macOS version 11.11.
I am attaching a bunch of photos below for reference.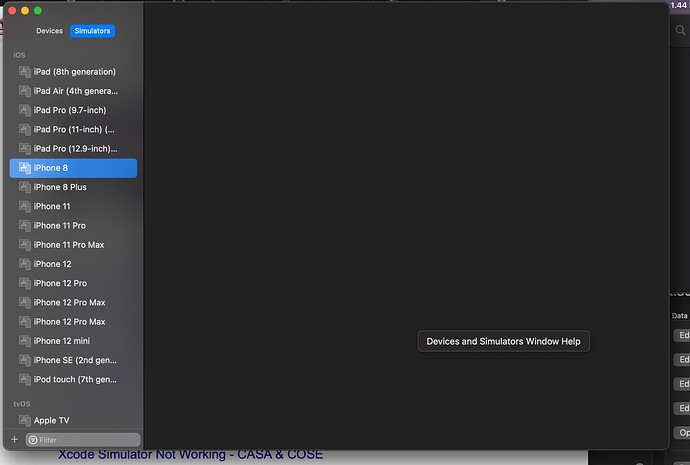 Thanks for the help.