Documenting my journey in iOS Foundations!
So far so good. Enjoying iOS Foundations, and SwiftUI!
I went to town on M2L5, and was shocked how quickly I was able to put my vision into reality, with my own spin.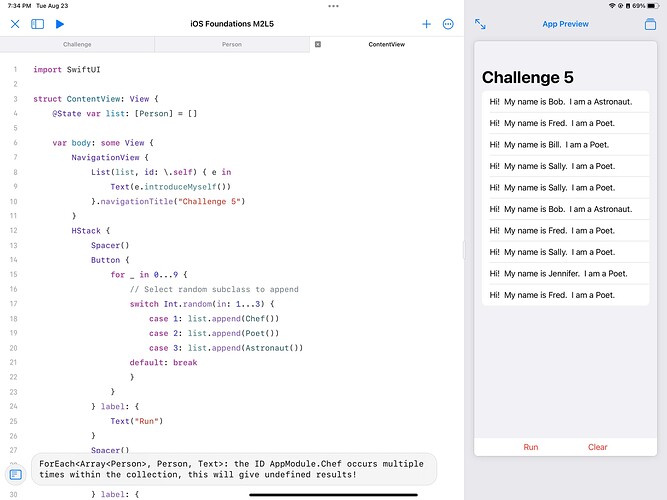 iOS Foundations: Module 4, Lesson 6: Challenge Completed!
Really enjoying this course, both for its challenge and for the progress its giving me. This lesson I got carried away, and put in some really funny data as well. Read it, let me know if you laughed. =)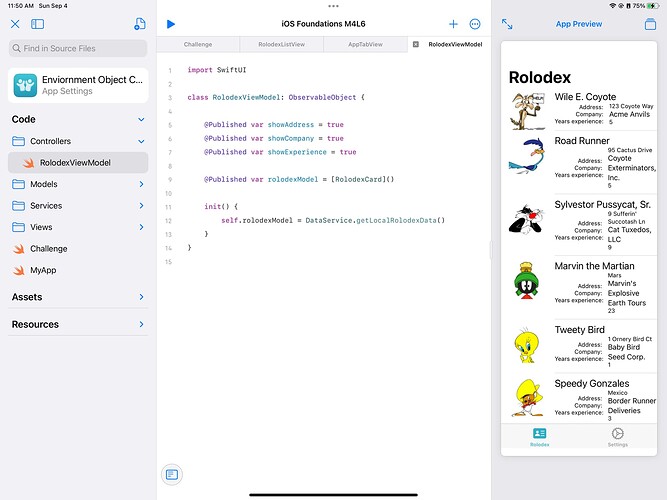 Finally mastered this challenge to my satisfaction. I wanted to understand how to gain complete control over the TabView Control, and went above and beyond to add buttons. I am particularly pleased with the simplicity and elegance of the code that I achieved, as you can see on this view of my iPad.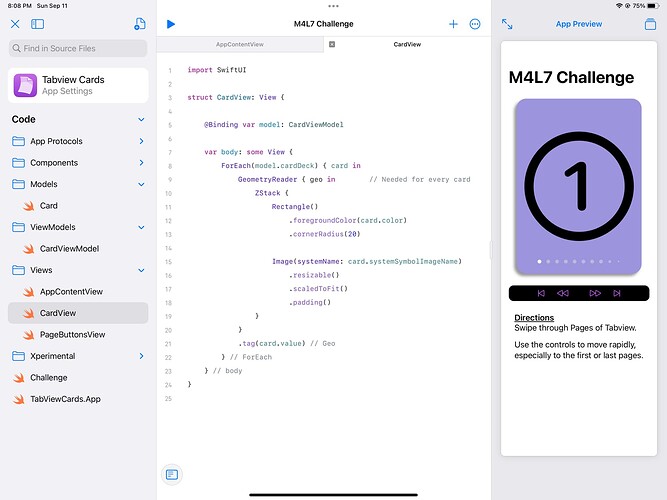 I think it came out looking professional.