Hi there,
I would like to create a PickerViewer that has a "go" button next to it to go to the specific View controller that i have chosen in the Picker View selection.
So the "subject i choos has to be linked to the "Go" button, and this changes every time i chose a new item from the PickeViewer.
Is that even possible? if not could this be possible with a tableView intsead? if not can soemone pleas suggest another solution?
I just did a quick Illustration to show what it is i would like.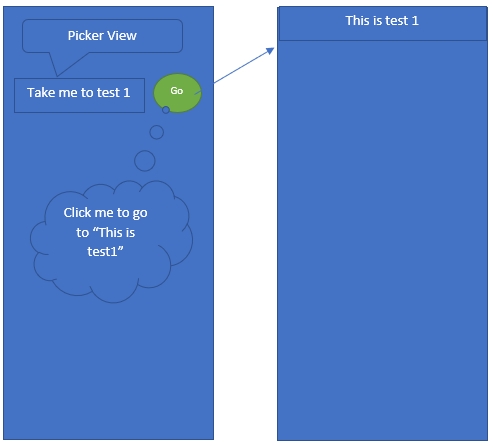 thanks for you help,
Kind regards Mattie