In my program I had added 2 Text Fields, in which user has to type only natural numbers. My program in simulator finds something but only for the first pair of natural numbers, than after typing there another pair of numbers it will print the same previous answer if it would be the same app launch. How can I make app to print suitable answer for any pairs of numbers in any case(i.e. if it's in one launch or more than one)?
For example: Now this app printed correct answer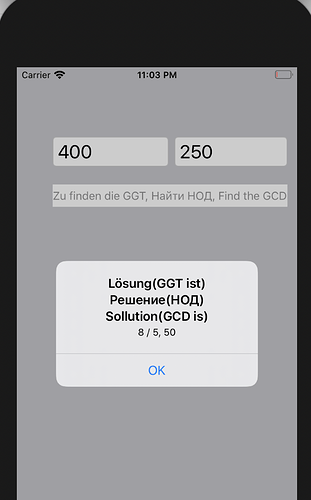 but if I would type another pair without launching this app again on the simulator it will print the same answer.