I am running macOS Monterey 12.4 on an M1 MBP with XCode 13.4 installed.
I'm building a swiftUI project for ios and trying to connect a Firebase/FireStore DB to the project using Swift Package Manager and import: firebase-ios-sdk.
On doing so, I get a Package Resolution Failed message with a box and list of all the firebase-ios-sdk that could not be resolved: list
I tried deleting the derived data folder content, resetting package caches, resolving the package version, restart Xcode. Did not work.
Last night I uninstalled XCode and re-installing Xcode overnight. Did not work, still the same issue today.
When I import Firebase to the .swiftui file, I get a code error message - No such module 'FirebaseCore'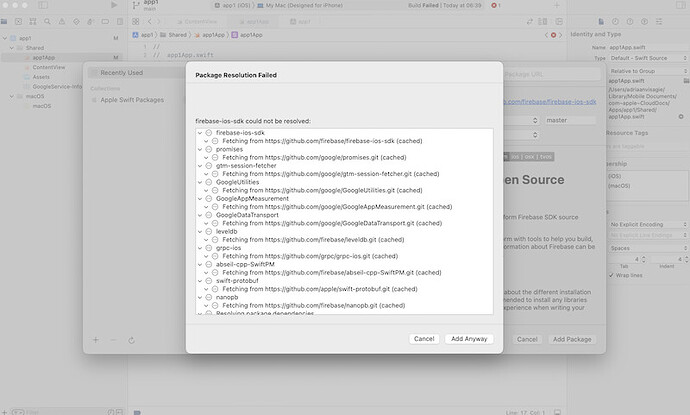 I will really appreciate your feedback?
Kind Regards
Adriaan