When I type into a TextEditor, if the number of lines brings the text below the keyboard, you can't see the text that's being typed: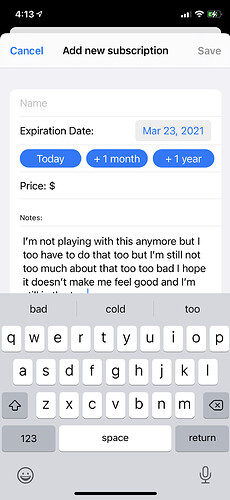 Is there a way to get the text to scroll instead. I tried setting LineLimit, but it was ignored.
        Text("Notes:")
          .font(.caption)
          .padding(.top)
        TextEditor(text: $notes)
          .lineLimit(4)

Thanks in advance.