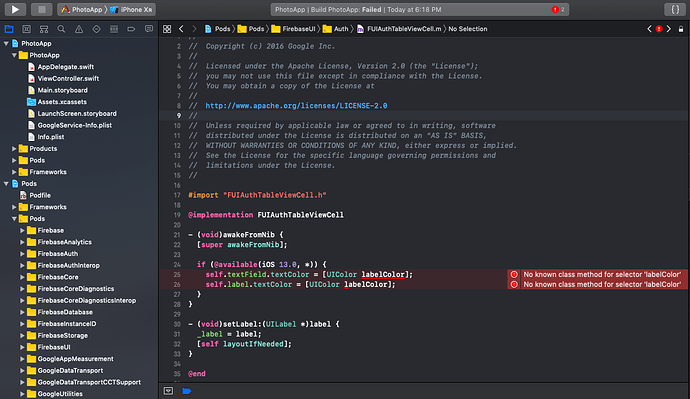 I'm getting this error when I try to build my project after installing all the required pods for the PhotoApp lesson.
Below are the attempts I tried:
I actually deleted and recreated the "PhotoApp" project a couple times in Xcode and went through the project setup step by step as shown in Module 3 lesson 2 Setup up to around 6:50. Still got the same errors.

in Podfile, I have also tried setting the pod version to what's specified in the lesson video(pod 'FirebaseUI/Auth', '5.0.0'), but it lead to another dependency error.

I tried searching Google to see if I can self-fix this issue, and found this post on Stackoverflow.
This person is having the same exact error that I have, but no solution/answer has been posted as this question had been asked only 2 days ago.
Am I the first one to have this type of error in this lesson?
Thanks,