Hi guys,
I have a little problem with my Xcode and I hope you can help me. Here is my problem:
After I close the simulator for any of my projects, I always receive this message: "Thread 1: signal SIGTERM" (like in the following picture).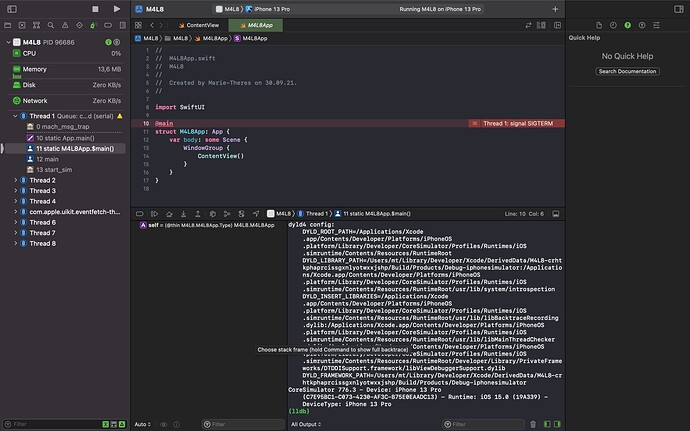 I already googled this problem but I came up empty handed.
Could anyone tell me how I can fix this? Thanks in advance!
Yours Marie-Theres