Hi all,
I'm new here an downloaded Xcode 13.4.1 and i got errors immediately with a new project. So I downloaded 13.3.1 thinking it would be more stable but I still get errors when starting a new project. I have deleted xcode 3 times, restarted, changed saving directories and am still having issues. I can't find anything else on Apple's support, developer communities or even google that address this new issue.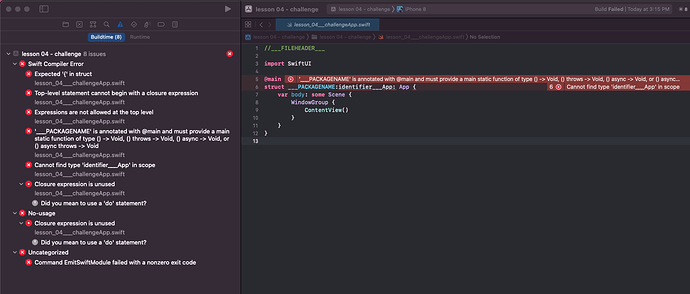 Being new to this I have no idea how the default file is full of errors. My questions are:
Is there a way to correct this code?
If not, is there a different, more stable Xcode I can use (or is it too late)?