I was following along with Lesson 3 of the 14 Day Challenge and ran into strange behavior with Xcode.
Following is a screenshot from the lesson showing Chris' screen: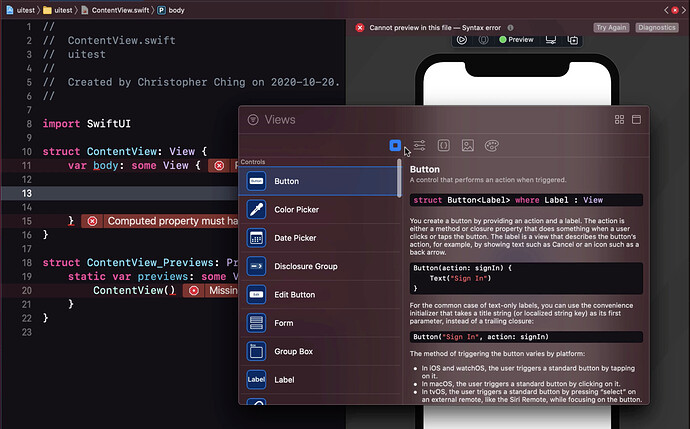 Both the Views and Modifiers buttons are visible in the library panel even after Chris removed the Text view and modifier code from the code block.
For me, both buttons are missing: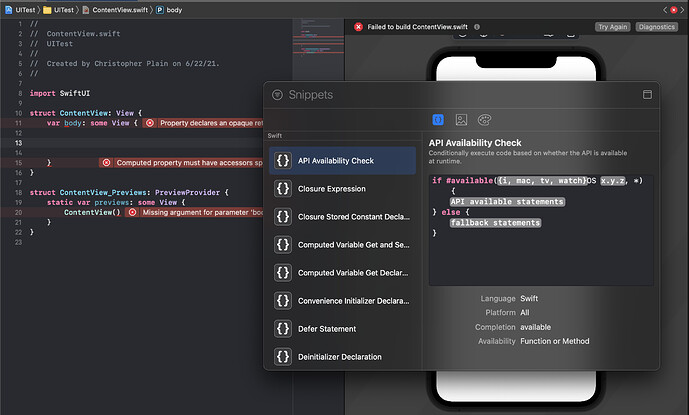 If I add a Text view manually via the editor, the buttons become visible: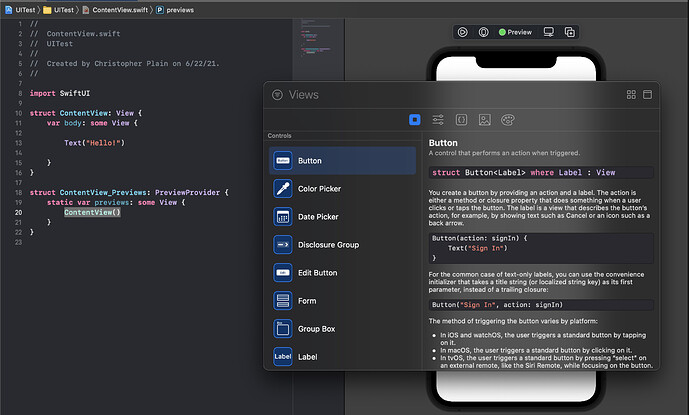 This behavior doesn't match what is shown in the video, and I haven't been able to find reports of this behavior reported online.
Is this a known issue? If so, is there a workaround?