Hey guys,
I just did the lesson 5 on YouTube App, but seems like at the end of the lesson, My tableView does not display the title of the video. I am pretty sure I have the same code like Chris has.
Can anyone help me why my tableView is not displaying the title of the video?
Below, I attached the picture of my code.
Response Struct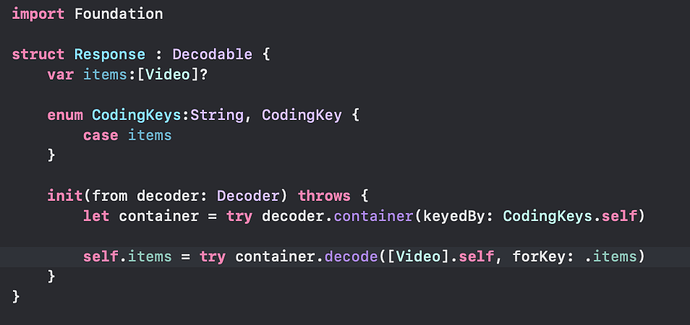 ViewController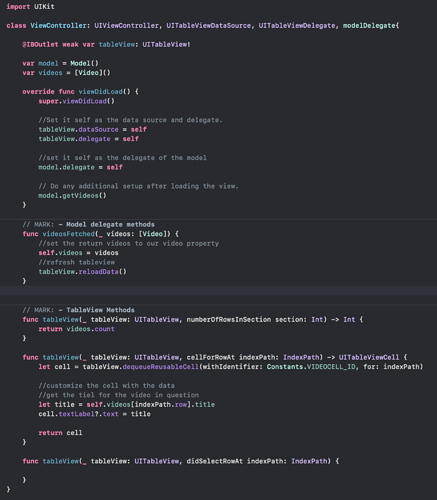 class Model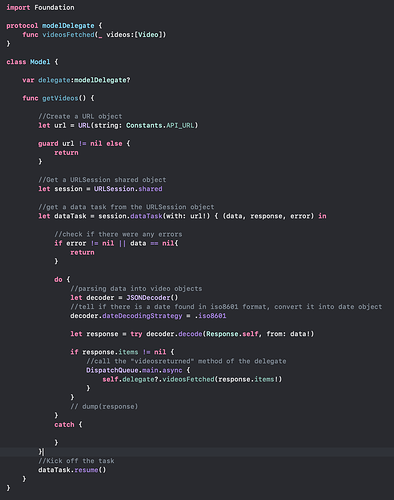 Thank you in advance!
Best,
Justin