WOW, awesome, Bluecheese! You now have three badges. Amazing achievement indeed!

Just finished the SwiftUI Slots app challenge… The refactoring solution was great, some obvious and some not so, but great series overall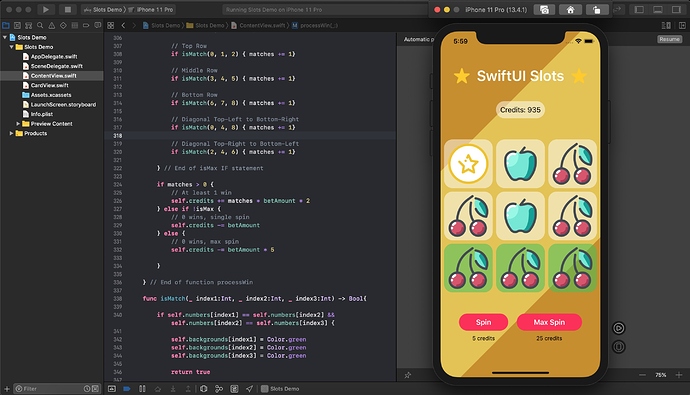 You did FINISH! Congratulations! You now have all badges. Outstanding!

CONGRATS, Marc! You just got all three badges! Amazing!
Congratulations to you! Enjoy your first badge!

Wow, awesome, Cedric! We always like it when students take things up a notch. Keep on killing it, and enjoy your 2nd badge!
Never too late to celebrate your achievement, Matt! Badge awarded as proof.