Hi Chris,
thank you very much sharing the course. As many others I sincerely appreciate your work and enjoyed each of your lessons a lot.
Please find the screenshot of my completed match card game below. I also added a reset button (which is still not working perfectly well yet) .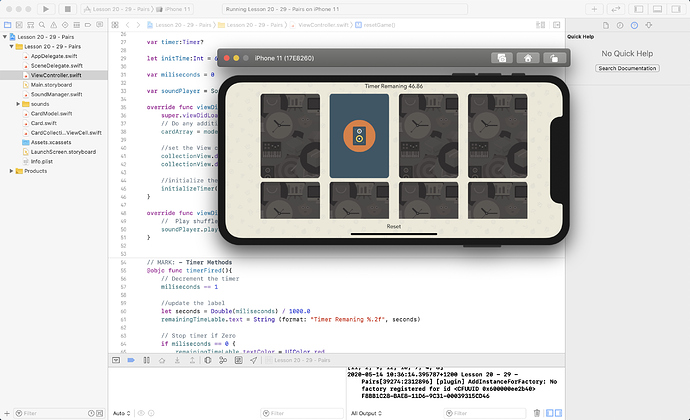 One thing I was really wondering about is if the game logic isn't supposed to be separate of the view controller. I might be wrong but for me the game logic is more part of the model than of the controller. Kindly give me your view on that.
Thank you very much once again.
Sam