Welcome MJ
great work you've done with your 2 apps on the App Store. looking forward to knowledge sharing
Cheers, Mxolisi! Let me welcome you officially! Now we're already getting a glimpse of your character for welcoming other users as well to the CodeCrew family. Just hang in there to crush those challenges… all the effort will be so worth in the end.

Again, welcome and have fun!
Hi im Luis from Colombia South America, i study electronic engineering and always dream to create my own app specially to support and empower needs in my country. Since 2013 i create my own technology company (www.matizzo.com). I´m ready to help and learn from each of you.
Thanks.
LD
Hey, my name is Samaya, I'm 17 years old and was hesitant to introduce myself at first, but Mxolisi's welcoming personality changed my mind. I initially looked into iOS app development to make my college applications better. I hope to make some friends on here and bring my app idea to life. I've only been here for 18 days, I went through the war card game & matching app each about 4 times and then moved to swift playgrounds. Then I stopped coding and skipped to app design (Figma & Sketch) flew through the tutorials, and I'm now designing the my app on Figma before circling back to the fundamentals. Also, I 3d model, design, 3d print, and paint.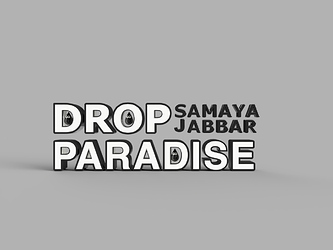 I love Amusement parks

and wish to own an originally designed theme park!!!
Wow, Luis! Let's make that dream app of yours a reality. And if can establish your OWN company, oh my, how much more creating your own app! So pleased to have you around! Welcome to the familia!
Cool, samaya! Our community really do care for each other. Wow, you're just a rockstar crushing all those tutorials, and at 17 years old at that! Won't be surprised if you'll develop a game app (among many other things) featuring roller coasters and all those awesomeness that amusement parks are known for. Keep on enjoying the wild but fun ride of iOS app development!
Hello all!
Great to join the community! My name is Lukas and I have just graduated the UIUC CS ENG undergraduate program.
As such, I have general programming experience, but am new to the iOS environment. I'm currently working on a startup and need to create an app to connect to an mBientlab developer chip in order to track user's movements as they sleep. As we progress and gain customers, I plan to create a seamless app experience to go along with our hardware product.
I'm excited for this journey with y'all!
Welcome to the fam, Lukas! Congrats on your graduation and your startup work! Just don't hesitate to ask questions or connect with anyone in this wonderful community because we're genuinely here to support each other. Update us on the progress of your project!

Thanks Arthur!!!
It´s an honor to be part of the familia. We will be keep in touch.
Hi everyone,
I am completely new at this. When I say that, I mean that I know nothing at all, but everyone has to start somewhere, so I'm starting here. I'm a high school English teacher, and I'd like to make apps for my students to use in my classroom. That way, we are both learning something.
Wish me luck. I have plenty of hope.
We're really glad to have you here, Lisa! We have doctors, high schoolers, elderly, basically any human being from various backgrounds who have started their iOS app development journey with little to no background in coding. And with your awesome mission to use your apps to make an impact on others, wow, all the more we'll be cheering for you on every step of the way! Update us from time to time, Lisa! And most importantly, have fun!

Hello fellow iOS programmers!
My name is Andrew. I am currently new to iOS development. A little about myself…I studied and completed my undergrad in Biomedical Engineering and Electronics Engineering. I currently work as a Biomedical Technician at a Hospital in Southern California. I have always had an interest is coding and programming, but I never made an attempt to pursue it. I took a C++ class during my undergrad, but that was the extent of it. I finally grew the courage to put one foot forward in an attempt to learn and understand what programming can do. Also, I would love to work from home and lets face it, making your own app is just pretty dam awesome. LOL

I look forward to interacting and working with each one of you. I wish you all the best!
-Andrew

Hi All,
Im happy to join this community, My name is Dawood AlNajjar from Kuwait , im very new to coding , the reason why i join this community because i feel it well arranged ,and the reason why i want to learn ios development because in my POV all Apple OS(iOS,iPadOS ,MacOS) has the best performance over all , im willing to apply my ideas in apps it makes me feel so good , i hope i can reach my goals with CWD.
Regards.
Hi CodeCrew
My Name is Terrence and I am from Texas. I started learning to code last year to learn a new skill but sadly couldn't get over the hump. I started with a different learning platform but I knew I wasn't learning the most up to date info. That was also a reason why I stopped. I regained interest and signed up to learn with Chris! I hope to code as a hobby and I am open to expanding it into freelance when the time comes.
Welcome, Andrew! What an amazing undergrad degree you have there! Surely will help you in learning iOS app development. You'll definitely find help in our supportive community, and you'll also have the freedom to share your expertise/skills with others. Really glad to see you here. Have fun!

Salaam and we're also glad to welcome you to our community, Dawood! We can't wait to see your progress.

Just enjoy learning, take it step-by-step. You WILL achieve your goals!
Welcome to the CodeCrew family, Terrence! You are a success story in the making! Glad that you didn't give up on coding because look, now you're here! Hope you'll enjoy learning from our materials, and if ever you get stuck on something, don't ever forget that we're just here, ready to give you support. Cheering for you!
Wa alaykum alsalam
Thank you Arthur

Hi everyone

Ho to all from Switzerland.
My Name is Sandor Friederich, I am 55 Years old and on the Autistic Spectrum.
My mother tongue is German, so please excuse mistakes in my English.
I have been interested in computers for a long time, but until now I have only used them. I have the full Apple environment from iMac, iPhone, iPad, Apple Watch to Apple TV.
About 4 weeks ago I found out that I can't find certain programs I want in the Appstore (Hobby) or that they are no longer being developed (Medical). So I decided to program them myself. This community seems to me, suitable to help me in my age to learn programming. If this results in an additional income to supplement my disability pension, great!
Kind regards from Switzerland (Europe)
Sandor Friederich